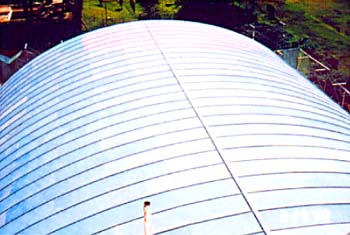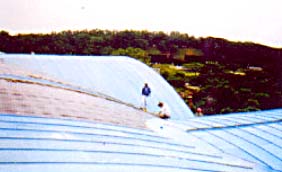 BHP Locked seam roof system is a versatile metal panels system that can be used on both steep, curved, tapered and low slope roofs and are designed to be water resistant and air tight. This can be used as architectural elements to highlight roof aesthetics and enhance the building's architecture or add structural characteristics to the metal roof.

The seams are 32mm high with a variable width from 200 to 600mm covered width. Single or double flutes can be used to accentuate the panels. Seams are mechanically field seamed in single locked (180 degree); or double locked (180 degree bends). Gasket and factory applied sealant can be incorporated into the seam to further enhance its performance and to ensure watertightness.

Each panel typically has a male and female rib.